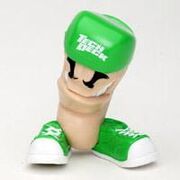 Billy is a Tech Deck Dude that wears a hat and shoes. There is another Billy who wears a hoodie with shoes and a rip on the back.
Billy's Profile listed as is on the back of his case.
Name: Billy
Occupation: Bare Knuckle Fighter
Home State: Washington
Hobbies: Skateboarding, Kicking butt
Education: None
Favorite Food: Sardines
Favorite Movie: Fight Club
Favorite TV Show: Jerry Springer
Favorite Band: Pantera  *Billy has many designs.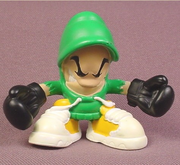 Ad blocker interference detected!
Wikia is a free-to-use site that makes money from advertising. We have a modified experience for viewers using ad blockers

Wikia is not accessible if you've made further modifications. Remove the custom ad blocker rule(s) and the page will load as expected.