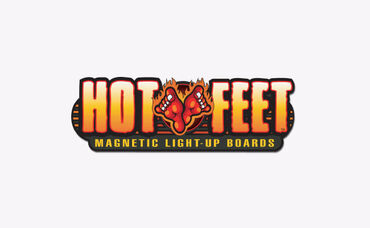 Hot Feet are a series of Tech Deck Dudes that come in brighter, unique colors. They come with light up boards that will light up when you remove the platic from the slot. There are two series of Hot Feet.
Series 1:
Edit
Frank N' Finger
Series 2:
Edit
Barbie
Advertisement
Edit
Each Hot Feet Tech Deck Dude has come in different color variants.
Ad blocker interference detected!
Wikia is a free-to-use site that makes money from advertising. We have a modified experience for viewers using ad blockers

Wikia is not accessible if you've made further modifications. Remove the custom ad blocker rule(s) and the page will load as expected.