Manga is a robot Tech Deck Dude. He has antennas and has a sign of skin on his mouth area even exposing teeth. His feet are straight and up. He wears robotic shoes.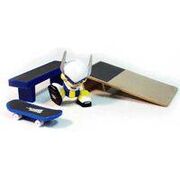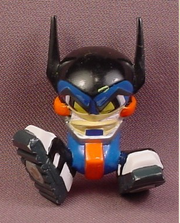 Manga and Minga look and sound alike.
Manga's design is based on the powered armor hardsuits that the heroic Knight Sabers team wear in the anime "Bubblegum Crisis."
Ad blocker interference detected!
Wikia is a free-to-use site that makes money from advertising. We have a modified experience for viewers using ad blockers

Wikia is not accessible if you've made further modifications. Remove the custom ad blocker rule(s) and the page will load as expected.