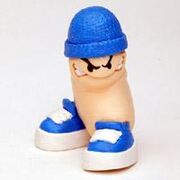 Mikey is a generic Tech Deck Dude, meaning that he has no sign of a certain topic. He wears a tossel cap and shoes.
In the Zoods series, Mikey's zood is Petro, a rooster-like creature who wears blue boxing gloves.
Name: Mikey
Occupation: Slacker
Home State: CA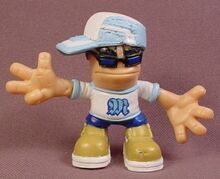 Hobbies: Skateboarding, Comic Books
Education: G.E.D.
Favorite Food; Cheetos
Favorite Movie: Wayne's World
Favorite TV Show: Talk Soup
Favorite Band: Beastie Boys