Sumo San is a sumo wrestling Tech Deck Dude. He is overweight and has very tight clothing on. He has his h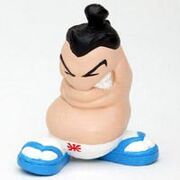 air tied up.
He is often mistakenly called Sumo Sam instead of Sumo San.
Sumo San has easily noticable squinted eyes, hailing from Japan.
Sumo San's Profile is as followed on his case:
Name: Sumo San
Occupation: King of Pain
Home Town: Tokyo, Japan
Hobbies: Skateboarding, Ballet
Education: University of Buffet
Favorite Food: Anything not tied down
Favorite Movie: Tommy Boy
Favorite Partime: Karaoke
Favorite Band: Foo Fighters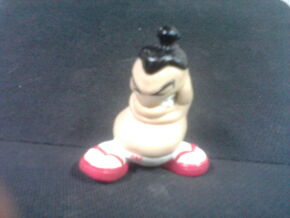 Ad blocker interference detected!
Wikia is a free-to-use site that makes money from advertising. We have a modified experience for viewers using ad blockers

Wikia is not accessible if you've made further modifications. Remove the custom ad blocker rule(s) and the page will load as expected.