Super Finger is a super hero Tech Deck Dude. He wears a full suit and a cape. He wears some type of boots and his hair has a curl in the f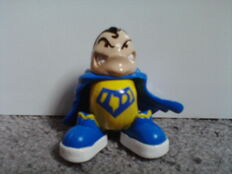 ront.
Name: Kurt Bent
Occupation: Crime Fighting
Home Town: New York, NY
Hobbies: Skateboarding, Saving the Universe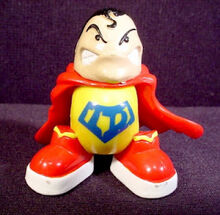 Education: P.H.D. in Philosophy
Favorite Food: Spam
Favorite Movie: Mystery Man
Super Finger has a strong resemblance to Super Man. This including the hair style and the logo on the front of his outfit.