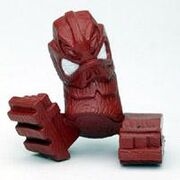 Tiki is a Tech Deck Dude who is a tiki sculpture. He is made of wood. He bears marks carved into him and wears carved sandals. He has normal eyes that are brown.
It is impossible for Tiki to be a Tech Deck Dude, because wood doesn't have thumbs.
Even though Tiki is wooden, he still has white teeth.
Tiki's Profile is as followed on his case:
Name: Tiki
Occupation: Wooden Idol
Home Island: Maui
Hobbies: Skateboarding, Surfing, Standing Still
Education: 2nd Degree Shop Master
Favorite Movie: Pinnochio
Favorite TV Show: Baywatch
Favorite Food: Termites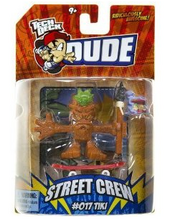 Ad blocker interference detected!
Wikia is a free-to-use site that makes money from advertising. We have a modified experience for viewers using ad blockers

Wikia is not accessible if you've made further modifications. Remove the custom ad blocker rule(s) and the page will load as expected.